Industrial doctoral student, AI-based imaging for IoT nodes
2023-09-26
Starbit has a close collaboration with STC, Mid Sweden University research center, which conducts research in sensor based systems and artificial intelligence. Together with them, we now offer a PhD position that is a unique opportunity to conduct exciting research while you gain practical experience in implementing your results in real IoT applications.
Your focus will be on exploring and integrating AI-based image analysis into IoT nodes. This unique position means that you will conduct research in collaboration with Mittuniversitetet while working closely with our product development team at Starbit.
In your role, you will:
Research and develop innovative methods for applying AI-based image analysis in IoT nodes.

Collaborate closely with researchers and experts at Mid Sweden University to facilitate knowledge transfer and enhance understanding of the subject.

Participate in product development projects at Starbit and apply your research findings to improve their IoT solutions.

Attend conferences and publish research results to contribute to the scientific community's knowledge of AI and IoT.

Develop expertise in both AI and IoT and serve as a vital link between academic research and practical application.
Who are we looking for?
We are looking for you who has basic qualifications through a completed degree at advanced level. You may also have completed course requirements of at least 240 higher education credits, of which at least 60 are at advanced level, or essentially equivalent knowledge. Those who have at least 90 higher education credits in electrical engineering/computer engineering or closely related subjects have special eligibility.
In addition to this, a good ability to express yourself verbally and in writing in English and Swedish is a merit.
Previous experience in the field is advantageous but not a requirement. As a person, we believe that you are driven, committed and goal-oriented. You create the conditions for commitment, learning and continuous improvement based on the business's goals. To succeed in this role, we also believe that you have good communication skills and collaborate effectively and respectfully with others.
What do we offer?
We believe that this role offers unique opportunities for both technical and personal development. You will be working in organizations and contexts where faith in the future and sustainability are the guiding stars.
Sounds interesting?
For further information, please contact:
Michael Jakobsson, Starbit: michael.jakobsson@starbit.se
Mattias O´Nils, Mittuniversitetet: mattias.onils@miun.se

Send your application to: mattias.onils@miun.se

The position is a project employment and intends to start on 1 November or according to agreement.




Battery-powered snow depth / weather station
2023-05-03
Thanks to everyone in the team at Starbit AB for creating Stockholm Tech Show 2023's most visited stand.
No one missed visiting the small modeltown in wintersuit and looking at our battery-powered snow depth / weather station. Over 300 companies drove plow trucks and competed for great prizes!
Airswipe
2022-08-04
A simple innovation for touch-free interactivity. Open doors or control your application without physical contact.
The Airswipe is a device used for interactive solutions. The Airswipe makes it possible to make decisions only by using your hand. By swiping in different directions interactions is made. No touch of the screens equals less spread of infections.
---
Starbit has delivered its solutions to some of the most trusted brands in the world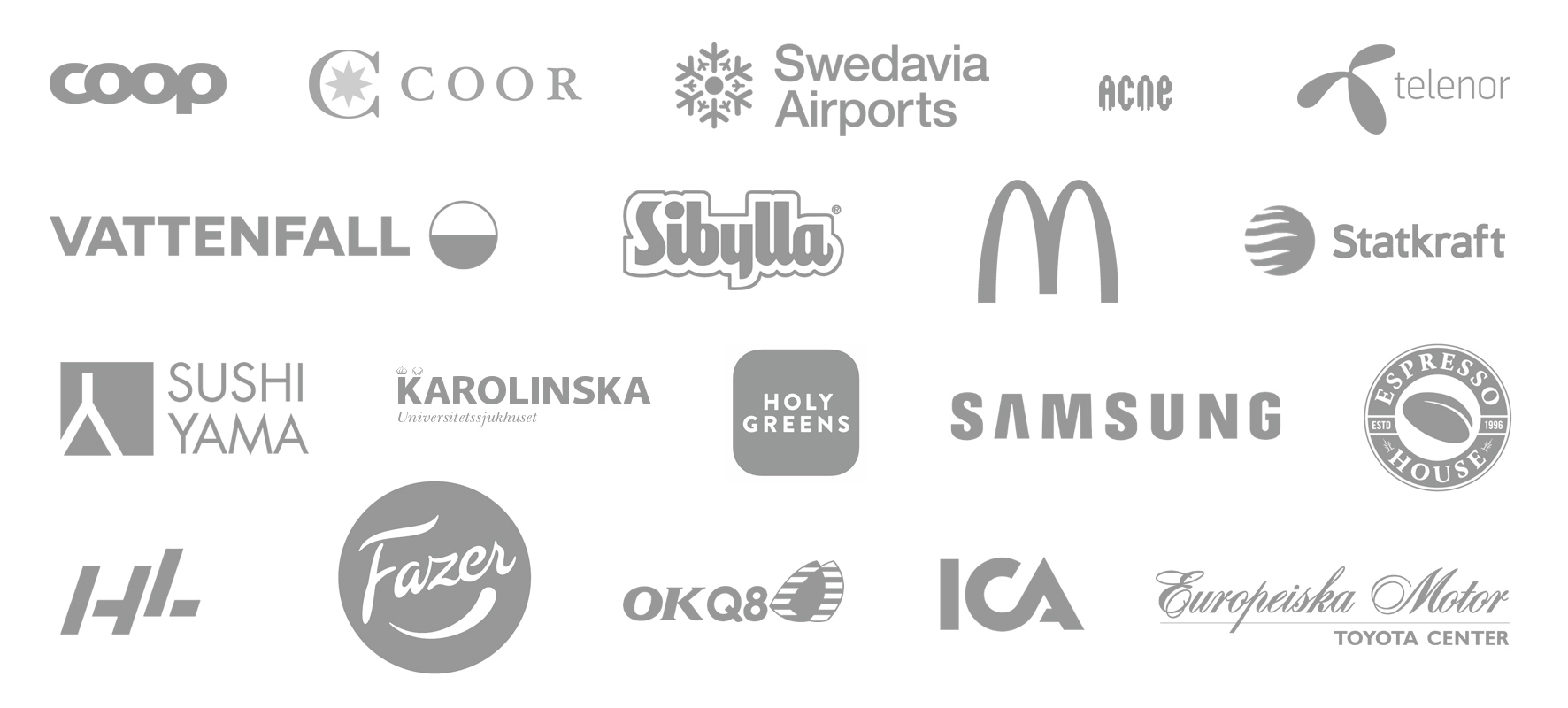 Copyright Starbit AB 2020. All rights reserved.